Harnessing the hygromorphic behaviour of wool to explore responsive shape change in textiles
Creative exploration for Lanas Trinidad (UY), in collaboration with Agustina Bello.
Funded by the Uruguayan Research and Innovation Agency (ANII) and IDB Lab.
OCT. 2020 – MARCH 2021

* Presented at the 2nd International Virtu-Wool Research Conference (AgResearch, NZ), 26-27 May 2021.

Hygroscopicity is among the most remarkable properties of wool, enabling the outstanding moisture management and temperature regulation that this fibre offers. This advantageous hygroscopic behaviour is however accompanied by the swelling of the fibre, leading ultimately to hygral expansion in set yarns and fabrics—i.e., their reversible change in dimensions in response to variations in their moisture content. Conferring poor dimensional stability to wool yarns and fabrics, hygral expansion has traditionally been perceived as a disadvantage in the manufacturing of wool products and a detriment to their appearance while in use under extreme moisture conditions. Thus, research efforts have predominantly been oriented towards predicting and controlling this phenomenon, with the aim of minimising its impact on end products.
This research proposes a shift away from this perspective to look at the hygral expansion of wool as an opportunity rather than a detriment, reimagining this inherent capacity of the material as an active mechanism that can be favourably used to programme reversible, moisture-responsive, shape-change in textiles. Informed by current scientific understanding, and contextualized within contemporary narratives of active materials, this practice-based exploration aims at perceiving and experiencing the hygromorphic behaviour of wool in order to understand its practical implications.
Adopting a crafts approach and regarding textiles as hierarchical structures, the work seeks to explore strategies that amplify the behaviour of the fibre through the manipulation of spinning and fabric-construction parameters.
Preliminary results demonstrate the suitability of wool fibre to programme moisture-responsive shape transitions in woven and knitted textiles, and identify key parameters involved in their manifestation. Proofs of concept in the form of textile samples suggest the design potential of the hygromorphic behaviour of wool and outline routes for further exploration and analysis.
Example structures
Woven narrow textiles
W E T T I N G
oven-dry >> R.H. 99% | 12 hs

D R Y I N G
temp.: 30ºC | 12 hs

Woven narrow textiles with loops
W E T T I N G
oven-dry >> R.H. 99% | 15 hs

D R Y I N G
temp.: 30ºC | 12 hs
---
SUPPORT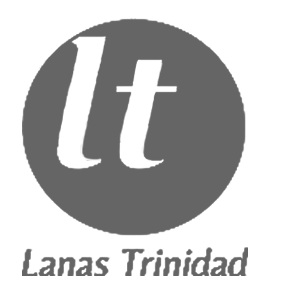 FUNDING